See How LinkedIn Can Help Your Business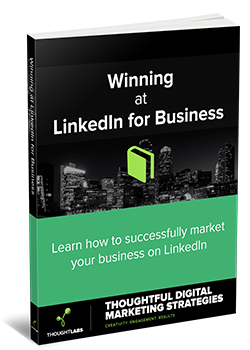 Do you want to drive more leads and new business for your company on LinkedIn? Whether you're not sure where to start or you're a LinkedIn marketing veteran there's something for you in this eBook.
We give you the tips and best practices you need to succeed at marketing your business on LinkedIn, backed with the data to support them.
You'll learn:
How to use LinkedIn to market your business, with best practices, common mistakes to avoid, and how to get the most out of your LinkedIn Company Page.
How to get the most out of your LinkedIn ads. You'll learn how to turn your personas into LinkedIn ad audiences and how to build content that will succeed on LinkedIn.
How to convert LinkedIn users into leads. We'll show you how to reach your business goals with LinkedIn using the new LinkedIn Conversion Tracking feature! We'll explain what it is, how it works, when to use it, and we've included a detailed walkthrough of how to set it up.