Your Guide to Great Facebook Posts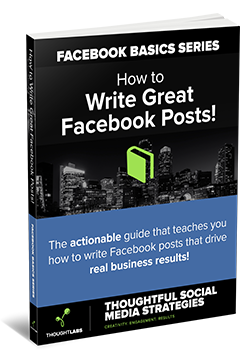 This actionable guide teaches you how to write Facebook posts that drive real business results!
Not only does it explain how to write great Facebook posts with real-world examples of these principles in action, this eBook also walks you step-by-step through exercises designed to help you put the knowledge to work right away in your own community.
After reading this eBook, you'll be able to:
Master post success metrics
Gain deeper insight into why your community takes action
Dig deep into which content your community loves and hates
Download now and start writing great Facebook posts!