Your Guide To Writing Great Blog Posts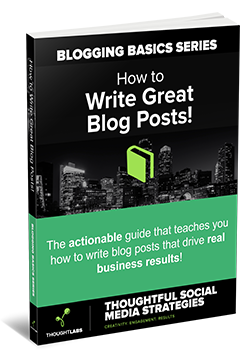 This actionable guide teaches you how to write blog posts that drive real business results!
Not only does this eBook explain how to write great blog posts, it also walks you step-by-step through exercises designed to help you put this knowledge to work right away in your own content!
This ebook will guide you through the first steps of building your content marketing program, and help you understand how to get started with writing great content consistently, right now!
After reading this guide, you'll be able to:
Understand what makes content great
Build content marketing goals
Analyze your own content
Download now and start writing great blog posts today!